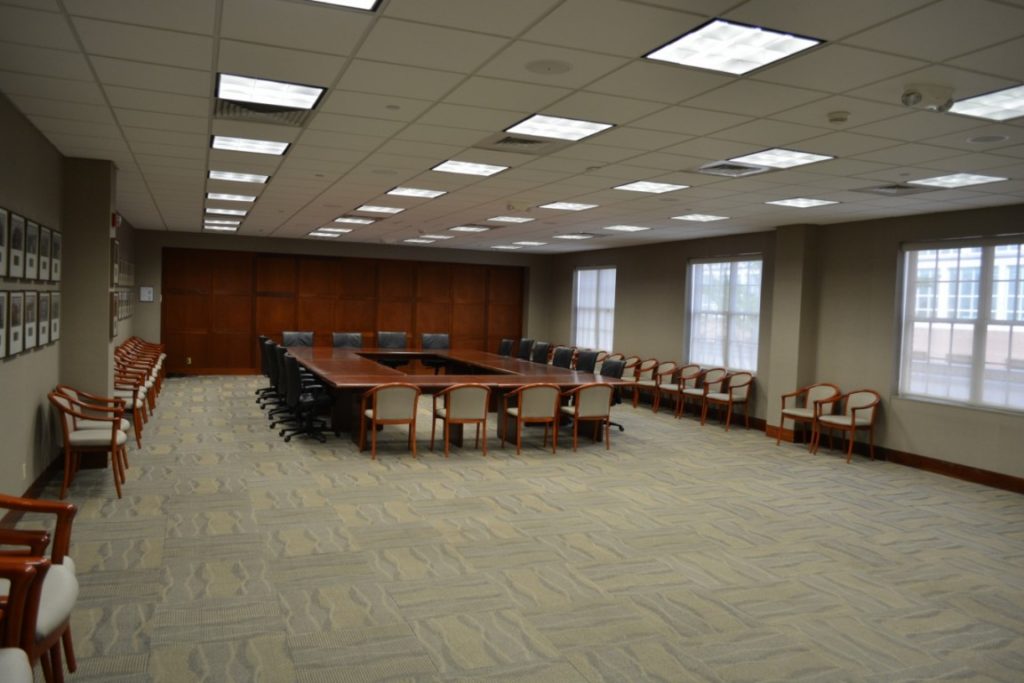 We have multiple small meeting rooms and larger event spaces to accommodate meetings of any size. We are happy to work with you for your technology or catering needs for your meeting.
Read through a few spaces available for meetings below and contact us with any questions!
Student Union Building Meeting Rooms: Our Student Union Building has 4 meeting rooms available that can each accommodate 30 people for a meeting. These rooms are ideal for small meetings and have screens, data projectors, and other technology capabilities for presentations or videos.
Conference Room: Our Conferences Room in the Student Union can be set up in a variety of ways to accommodate your event needs. This room can be a great space for a square table meeting or a presentation.
Room Name
Room Number
Capacity - Buffet
Capacity - Theatre
Pricing (for 4 hours)
Picture (click for larger view)
Down Under
1101
105
145
120.00

Hub (Main Lounge)
2104
-
-
100.00
Alumni Room
2105
56
100
60.00

Georgian A
2106
70
100
60.00
Georgian B
2107
140
250
100.00
Georgian C
2108
84
100
60.00
Georgian Combo
(All Georgians)
2106-2108
280
395
200.00

Georgian A & B

2106-2108
-
-
60.00 and
100.00


Georgian B & C

2106-2108
-
-
100.00 and 60.00
Conference Room
3000
-
50
60.00

Activities Room
3200
140
260
120.00
Meeting Room
3201
-
30
20.00

Meeting Room
3202
-
30
32.00

Meeting Room
3203
-
30
32.00

Meeting Room
3204
-
30
20.00