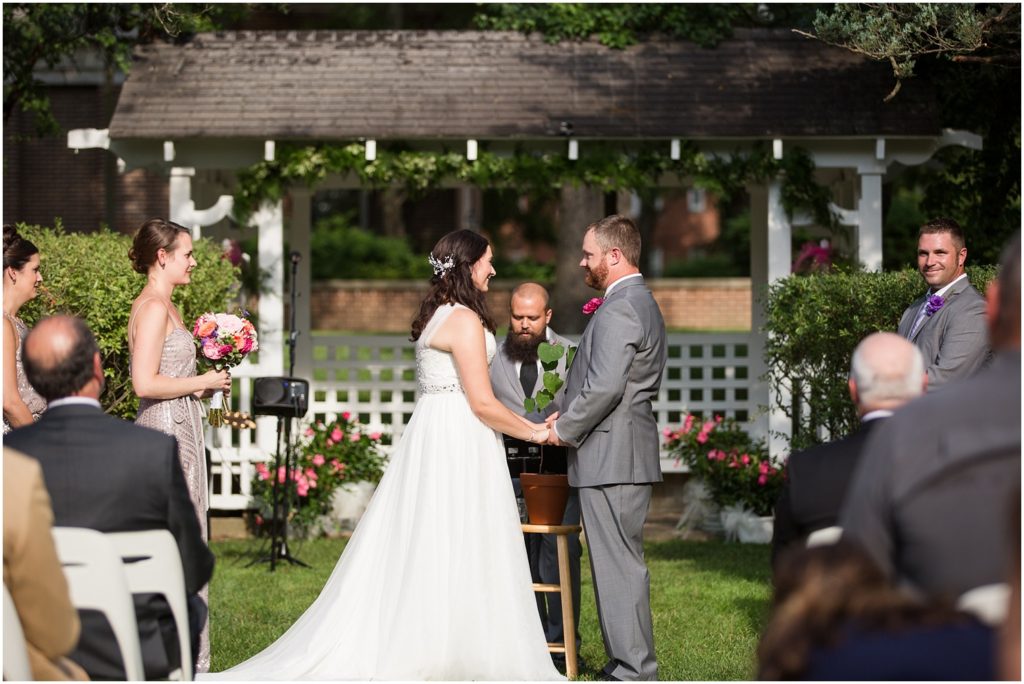 We are happy you are considering us for your special day! Truman State University offers different venues across its beautiful campus for holding your rehearsal, ceremony and reception. We have indoor and outdoor locations that can be reserved for your event. Additionally, we offer catering and meal options through Sodexo, our campus dining partner.
Below are some of the spaces that can be reserved for your wedding.
Outdoor Wedding Venues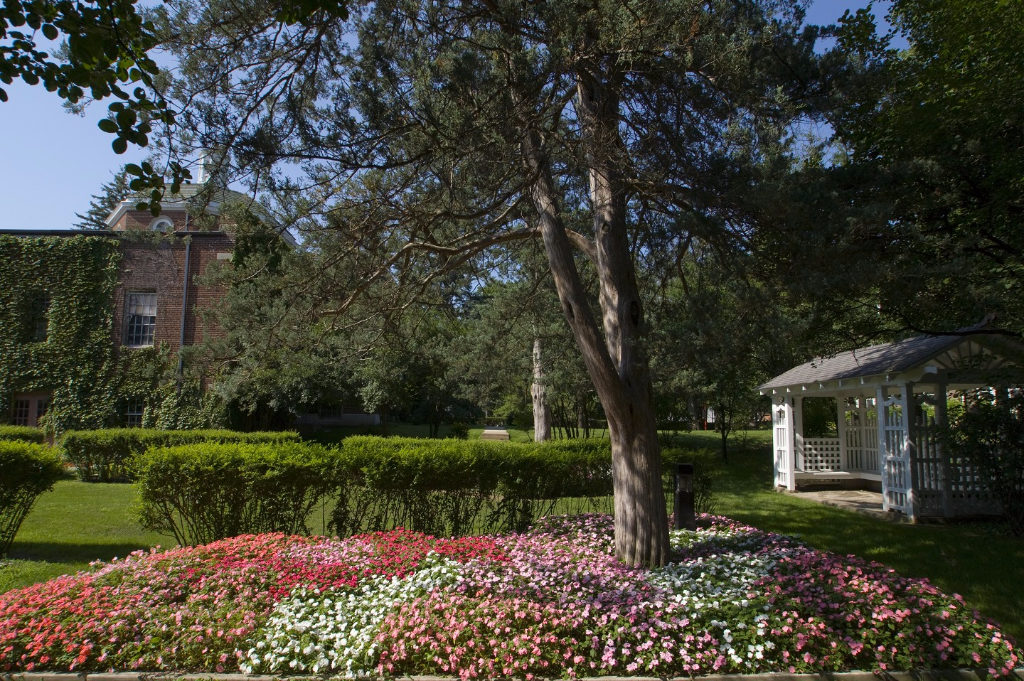 Sunken Gardens: This scenic location on campus is perfect for a wide variety of outdoor events, especially small outdoor weddings.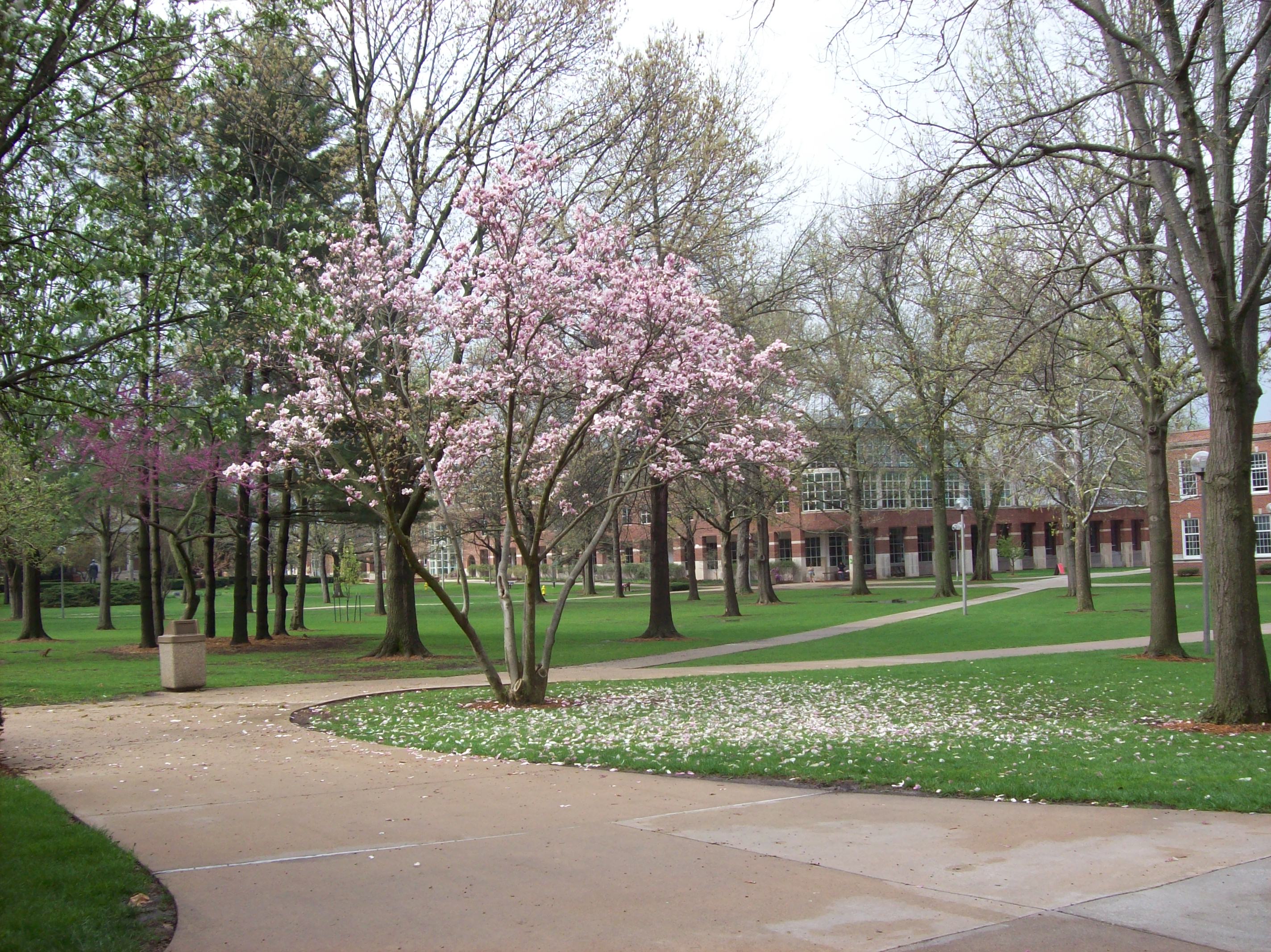 Quad: The tree-lined quad located in the heart of campus is host to a variety of events throughout the year. This flexible venue can be set up in a variety of ways to accommodate your wedding. Electrical support to the quad is also available.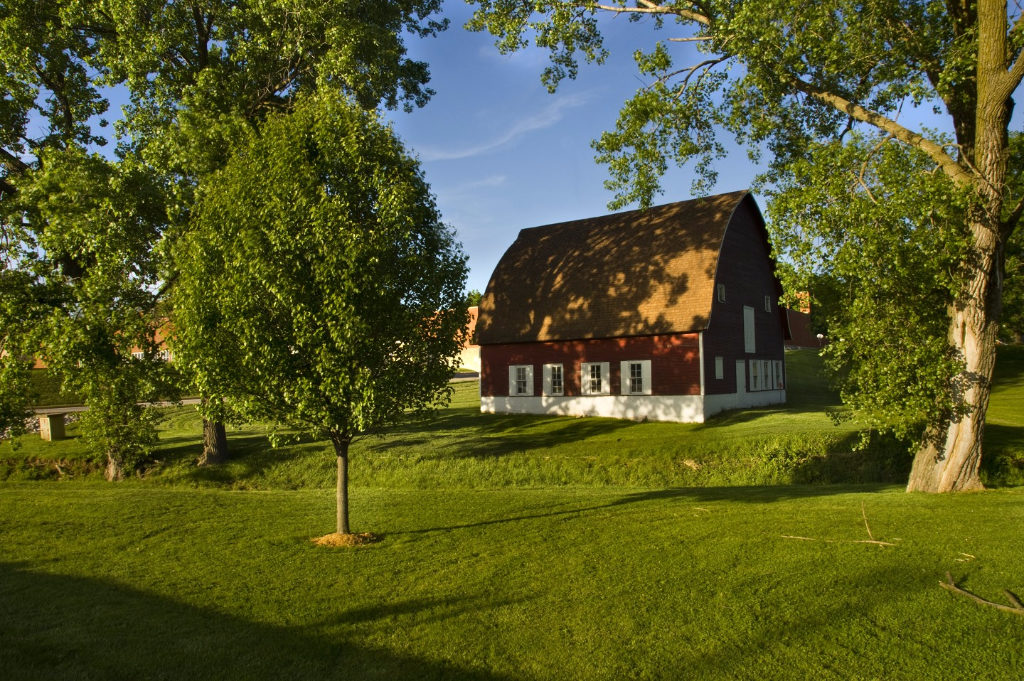 Red Barn Park: Red Barn Park, with a walking bridge and open, grassy space is ideal for any outdoor event, including weddings. Electrical support is available in Red Barn Park.
| Room Name or Type | Minimum Use (0-4 Hours) | Additional Hour |
| --- | --- | --- |
| Sunken Garden | $100 | $15 |
| Quad | $100 | $15 |
| Kirk Memorial Steps | $100 | $15 |
| Kirk Memorial Flame | $100 | $15 |
| Red Barn | $100 | $15 |
Indoor Wedding Venues
Down Under: The Down Under, located on the lower level of the building features a built-in stage and technology booth with special lighting and sound capabilities.
Alumni Room: The Alumni Room is a medium sized room on the main level of the SUB. It has built-in technology and can be set up in a variety of ways.
Georgian Rooms: The Georgian Rooms can be combined into one large room
or split into three smaller spaces. Each room has a built-in projector screen and sound system, making them ideal for presentations. The combined rooms are also popular for wedding receptions, guest lecturers, served or buffet meals, and other large scale events.
Room Name
Room Number
Setup Types Available

Capacity
Pricing (for 4 hours)
Picture (click for larger view)
Down Under
1101
120.00

Alumni Room
2105
60.00

Georgian A
2106
60.00
Georgian B
2107
100.00
Georgian C
2108
60.00
Georgian Combo
(All Georgians)
2106-2108
200.00

Georgian A & B

2106-2108
60.00 and
100.00


Georgian B & C

2106-2108
100.00 and 60.00